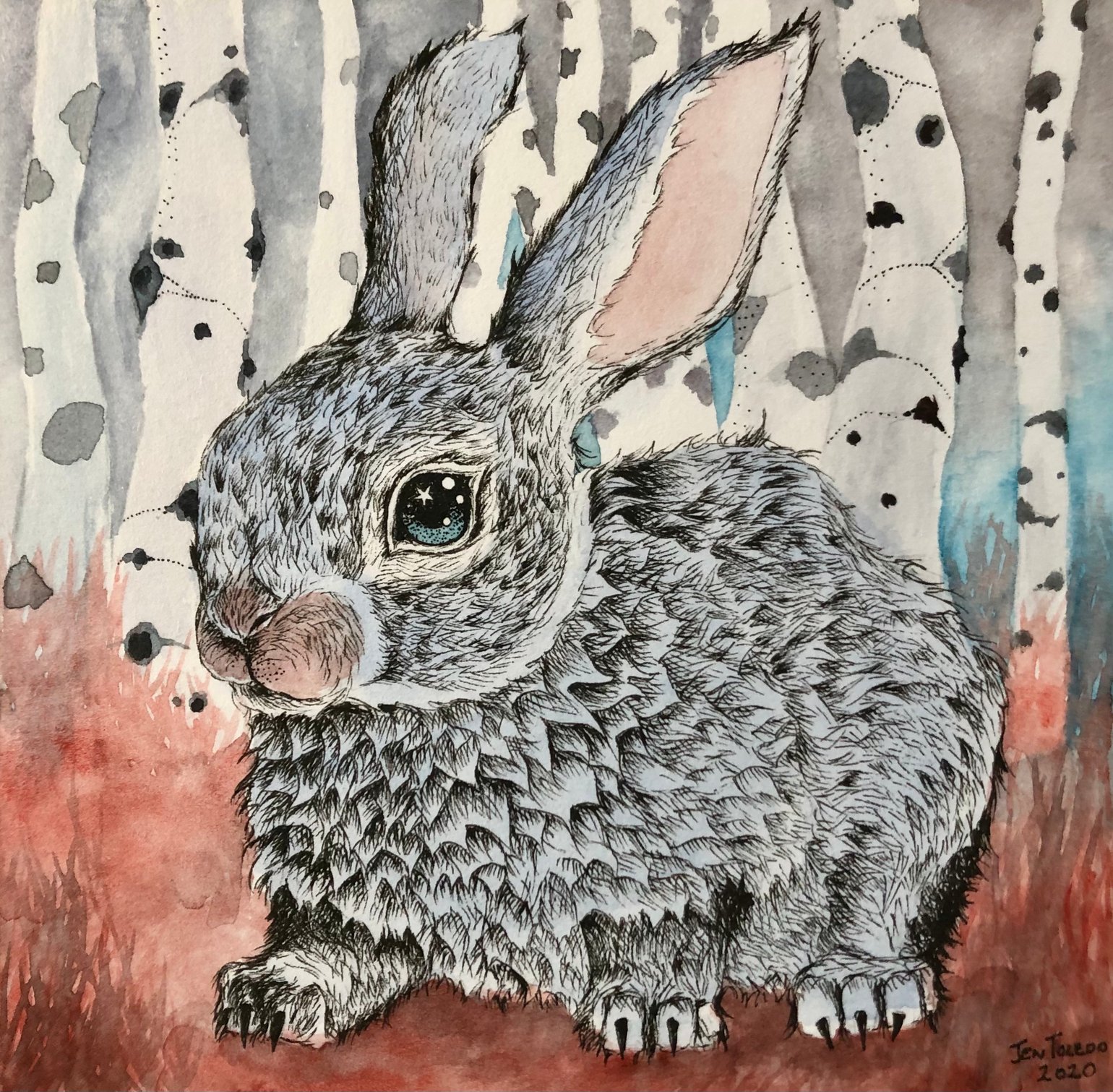 Winter Rabbit in Birch Forest
$

15.00
---
Print of original pen, ink & watercolor printed on acid free high quality fine art paper. 5" x 5"
I woke up on a chilly morning and felt like painting a little rabbit in a birch forest. Rabbits were always a presence in my childhood.
My mom grew up in Mexico City, Mexico, and had rabbits for pets. She used to tell me the story of how the rabbits were attacked by wild dogs one night and one of them had its ear torn off. Not knowing what else to do she decided to sew it back on. It worked. She became a nurse in her 20's and after raising 3 kids (myself included) she got her Doctorate of Nurse Practice. She has done a lot of work with the local Latinx community through programs in North Carolina like Vecinos, especially with farm workers. I like to think that little bunny had everything to do with her future.
---