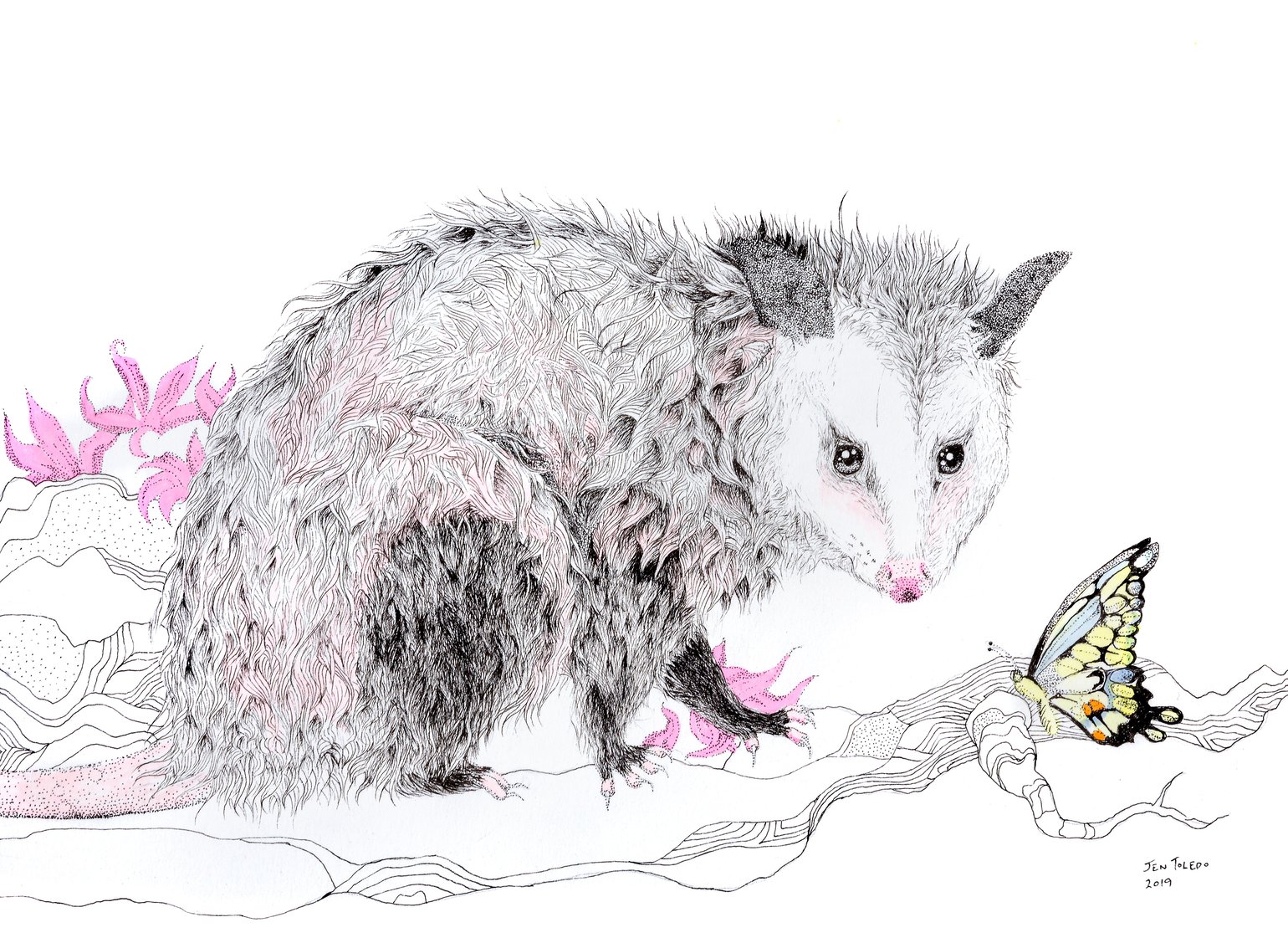 Opossum (original $300)
$

30.00 -

$

300.00
---
Opossum & Swallowtail
8" x 10" Print of original pen & ink drawing on high quality archival paper.
Professionally photographed and reproduced.
Opossums are some of the most unique creatures in the Americas. They are marsupials, they can't contract lyme disease or rabies, yet they eat thousands of ticks every year. Love your neighborhood opossums and they will love you back!
---